Trust Tate's Auto Center for All Your Vehicle Service Needs in Holbrook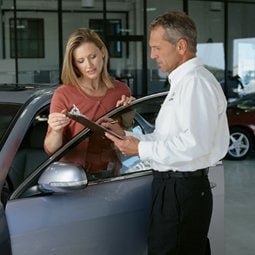 Keeping your car, truck, or SUV running like it should is easy when you keep up with routine maintenance and service in Show Low. The trusted team of service experts at Tate's Auto Center have the skills and know-how to handle any service need, from routine oil changes, tire rotations, and all the way to more major services like timing belt changes and even brake service in Snowflake AZ.
High-Quality Service and Genuine Materials
Each and every time you bring your vehicle to us for service, we will repair and replace it with only genuine OEM parts. You'll have peace of mind knowing that you're getting parts that are made to fit your vehicle exactly. It can be tempting to bring your vehicle to your local garage to save money, but when you consider that they are using after-market, low-quality parts to save on cost, it can end up costing you more in the long run. After-market parts are made to be used on multiple vehicle types and sizes, instead of being designed to fit your Ford vehicle. This is why we use only genuine OEM parts and accessories when we repair your vehicle, so you can drive with confidence in Winslow AZ.
Our team of factory-trained service technicians are ready to help, no matter how small the issue might be. You can schedule your next service appointment online, by phone, or in person, and if you're not sure what service your vehicle might need, just ask! We can help you decide what service your vehicle needs, as well as help you set up a routine maintenance schedule.
Schedule your service appointment online or in person with us today! We will get you back on the roads of Arizona quickly with minimal disruption to your daily life.